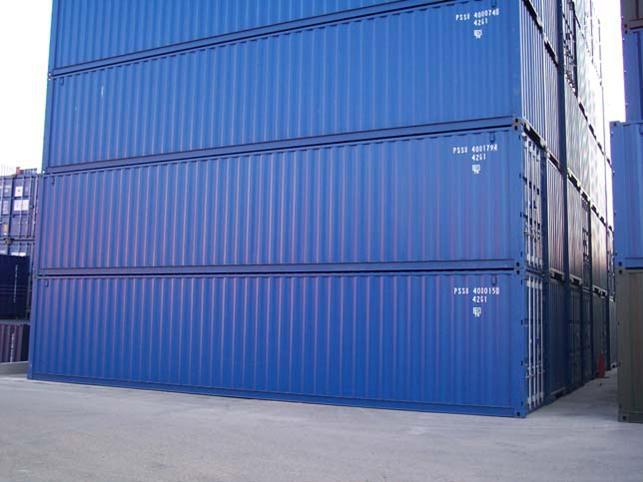 Compared with other traditional methods, shipping containers offergreater efficiency and economy in storing and transporting a wide variety of products. The protection to contents provided by shipping containers can often replace special packaging that might otherwise be needed.
Originally built to strict shipping standards, to stand up to the rigors of sea travel, these giant, extremely strong, watertight containers are theft-proof and virtually impregnable.
These excellent features make these containers perfect for safe and secure on-site storage, overland transportation or to be customized into any number of practical uses. And unlike conventional buildings, need not become a permanent part of your property. You can move them anywhere, any time.
---
20′ x 8'6″ Reefer
Working and Non-Working Insulated Refrigerated Containers
| | | |
| --- | --- | --- |
| | EXTERIOR | INTERIOR |
| Length |  19 ft, 10 1/2 in |  18 ft, 0 in |
| Width |  8 ft, 0 in |  7 ft, 4 in |
| Height |  8 ft, 6 in |  7 ft, 4 1/2 in |
| Door Open |  7 ft, 4 1/2 in |  7 ft, 4 in |
SPECS
Tare Weight
 6,440 pounds
Payload
 46,470 pounds
Gross Weight
 52,910 pounds
Capacity
 995 cubic ft
---
20′ x 8'6″ Steel
Storage Containers Available in Memphis
| | | |
| --- | --- | --- |
| | EXTERIOR |  INTERIOR |
| Length |  19 ft, 10 1/2 in |  19 ft, 4 1/4 in |
| Width |  8 ft, 0 in |  7 ft, 8 1/2 in |
| Height |  8 ft, 6 in |  7 ft, 9 7/8 in |
| Door Open |  7 ft, 5 5/8 in |  7 ft, 8 1/2 in |
SPECS
Tare Weight
 5,000 pounds
Payload
 62,197 pounds
Gross Weight
 67,197 pounds
Capacity
 1,188 cubic ft
---
40′ x 8'6″ Steel
| | | |
| --- | --- | --- |
| | EXTERIOR | INTERIOR |
| Length |  40 ft, 0 in |  39 ft, 5 1/2 in |
| Width |  8 ft, 0 in |  7 ft, 8 1/2 in |
| Height |  8 ft, 6 in |  7 ft, 9 7/8 in |
| Door Open |  7 ft, 5 5/8 in |  7 ft, 8 1/2 in |
SPECS
Tare Weight
 8,377 pounds
Payload
 58,823 pounds
Gross Weight
 67,200 pounds
Capacity
 2,377 cubic ft
---
40′ x 9'6″ Steel
| | | |
| --- | --- | --- |
| | EXTERIOR | INTERIOR |
| Length |  40 ft, 0 in |  39 ft, 5 1/2 in |
| Width |  8 ft, 0 in |  7 ft, 8 1/2 in |
| Height |  8 ft, 6 in |  7 ft, 9 7/8 in |
| Door Open |  7 ft, 5 5/8 in |  7 ft, 8 1/2 in |
SPECS
Tare Weight
 8,377 pounds
Payload
 58,823 pounds
Gross Weight
 67,200 pounds
Capacity
 2,377 cubic ft
---
45′ x 9'6″ Steel
| | | |
| --- | --- | --- |
| | EXTERIOR | INTERIOR |
| Length |  45 ft, 0 in |  44 ft, 5 in |
| Width |  8 ft, 0 in |  7 ft, 8 1/2 in |
| Height |  9 ft, 5 in |  8 ft, 10 in |
| Door Open |  7 ft, 5 5/8 in |  8 ft, 6 in |
SPECS
Tare Weight
 10,582 pounds
Payload
 56,615 pounds
Gross Weight
 67,200 pounds
Capacity
 3,038 cubic ft